Hasta la vista, baby!
A downloadable game for Windows
Hasta la vista, baby! is a 2D local versus game where 2 secret agents jump into an intense fight to decide which of them is the most badass.

Use rocket launcher to push your opponent into nothingness during crazy and unpredictable 1v1 matches. Destroy the environment to create holes and more danger!

Beware of the gravity! You can use a switch to flip it at the right moment, but so can your enemy...
Controls: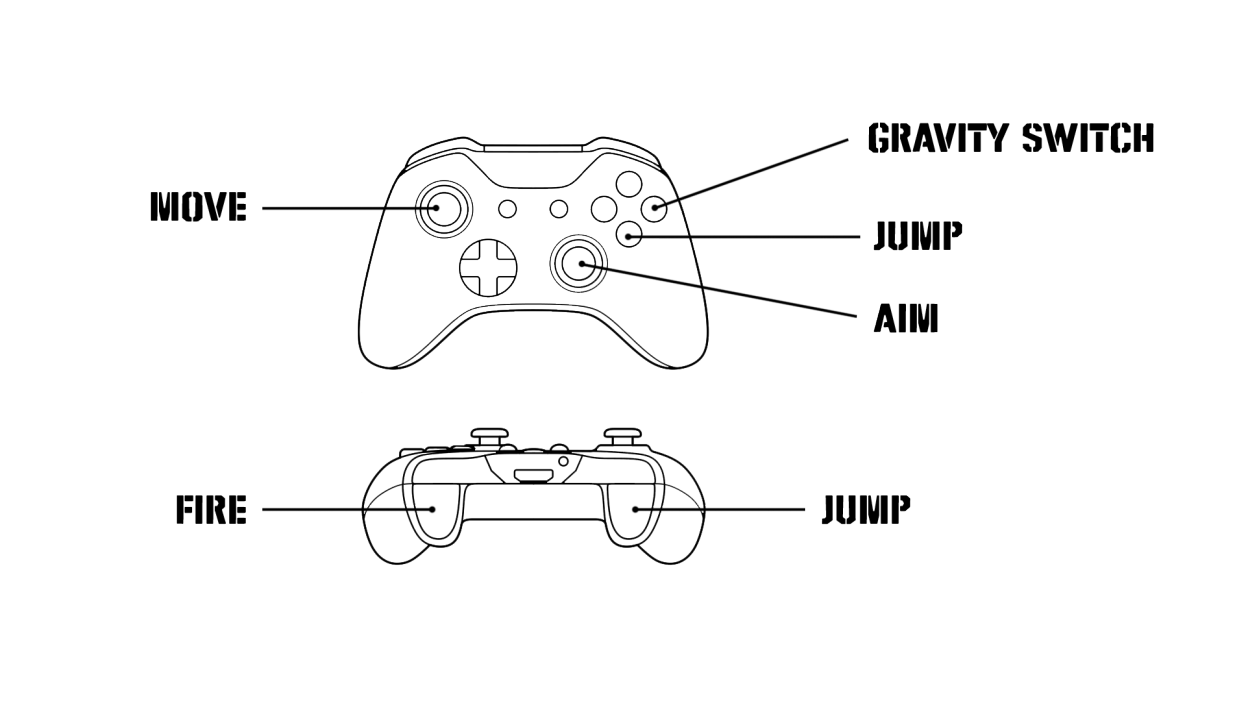 Mouse and keyboard:
Ready: Enter
Move: Q and D
Aim: Mouse
Jump: Spacebar
Gravity switch: E
Shoot: Mouse 01

The game supports Parsec for simulating local multiplayer.


Credits:
DELMAS Lucien
CESARZ Krystyna
PINSON Antoine
FOUÉRÉ Louis
FAURIS Marc-Amaury
RIBEIRO Florian
THOMASEAU Wilhelm
MARIOTTE Pierre
SPECIAL THANKS:
ALEKSANDROWICZ-KRASKO Jan
CHOJNOWSKI Ryszard
WESOŁOWSKI Bartosz